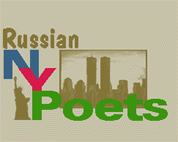 Главная (Новости)
Коротко о клубе
Письмо из Белого Дома
Из истории клуба
Коротко о членах Клуба
Фотогалерея
Шаржи К. Дремлюха
О конкурсе поэтов
К заставке
Написать письмо


© M.Mazel 2001



ПИСЬМО ИЗ БЕЛОГО ДОМА




THE WHITE HOUSE

WASHINGTON



November 10, 1994 г




Mr. Boris Vetrov
Dina Khodorkovsky
B'nai Zion House
136 East 39th Street
New York, New York 10016

Dear Dina and Boris:


I appreciate your taking the time to write, and I want to thank you for the material you enclosed.

It's important to me that I hear the thoughts and experiences of people who care about the future of America and the world. Our nation faces many challenges as we prepare for the next century. I am seeking the most innovative approaches to address those challenges. Thank you for sharing your ideas with me.

Sincerely.